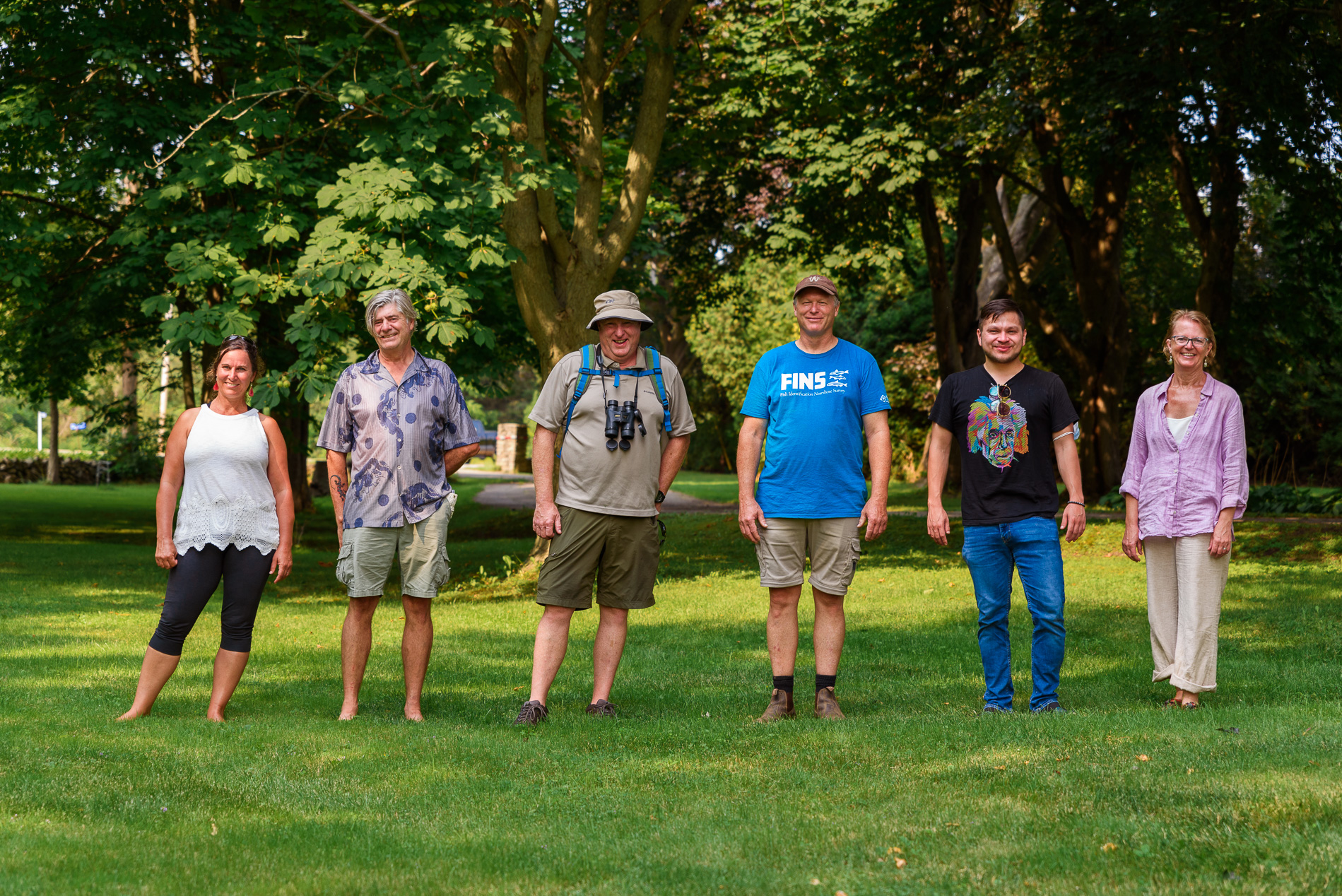 Who We Are
We are a not-for-profit social enterprise, established to help individuals, schools, communities and organizations take steps to create a just, beautiful and regenerative world. Working together with our partners in government, not-for-profit, business, and education, along with friends and neighbours, we are sparking discussions and inspiring actions to restore our lands and waters, build community resilience and food security, and deep-green our buildings and schools.
While some of our projects transcend geographic bounds and borders, our home base is firmly rooted on the shores of the majestic St. Lawrence River, at the site of the historic Maitland Tower. The Maitland Tower site – undergoing a true renaissance with a set of Living Building Challenge projects – provides us with the ideal setting to host programs and projects that engage and inspire.​
Our Approach
We have a variety of projects in the works. What do they all have in common?
Our vision of a healthy, thriving, beautiful future, for all.
Our commitment to action, moving us towards that vision, with urgency.
Our desire to work together with partners in other not-for-profits, businesses, government, schools, and with neighbours and friends.
When we founded DoorNumberOne.org we promised each other we would "whistle while we work". While we feel the significant need, the urgency, the call to unprecedented action, we know that we must nurture our humanity. So we will break bread, make music and art – all essential ingredients for a truly sustainable, thriving future.
Behind our Name
We are often asked about the significance of our name. In fact, we are always hoping you will ask!
In the iconic television game show, contestants are invited to choose either Door #1, Door #2, or Door #3. Behind one of the doors are extravagant prizes that would change their life. The power of making the right choice! As kids watching, we dreamed it could be us. That we could get lucky!
The truth is, we are lucky. We can make real choices now to open doors that will lead us into an abundant, secure future. Our everyday choices have consequences. Why not make them good consequences?
We may often feel that our choices are limited to different versions of "less bad". But the truth is that we can choose the big prize – Door #1 – a future that restores the earth, brings health, prosperity and equity to all.
We invite you to join us in asking "What does good look like?"  
The Maitland Tower is an iconic landmark east of Brockville on the St. Lawrence River with a storied past that dates back to the 1750's. In 2016 Philip Ling bought the Maitland Tower site, and started the restoration of the historic buildings. The site will become a hub for the community, connecting people with the history, nature, and the St. Lawrence River, and hosting and mentoring the next generation of social enterprises that want to have a positive impact on the community and our planet. It will also be a demonstration of the Living Building Challenge — the highest standards of green building design in the world. Last fall the Maitland Tower team created DoorNumberOne.org, a non-profit to accelerate their work in the community. Michèle Andrews, a member of the Maitland Tower team, is leading DoorNumberOne.org, and will share some of their initiatives.