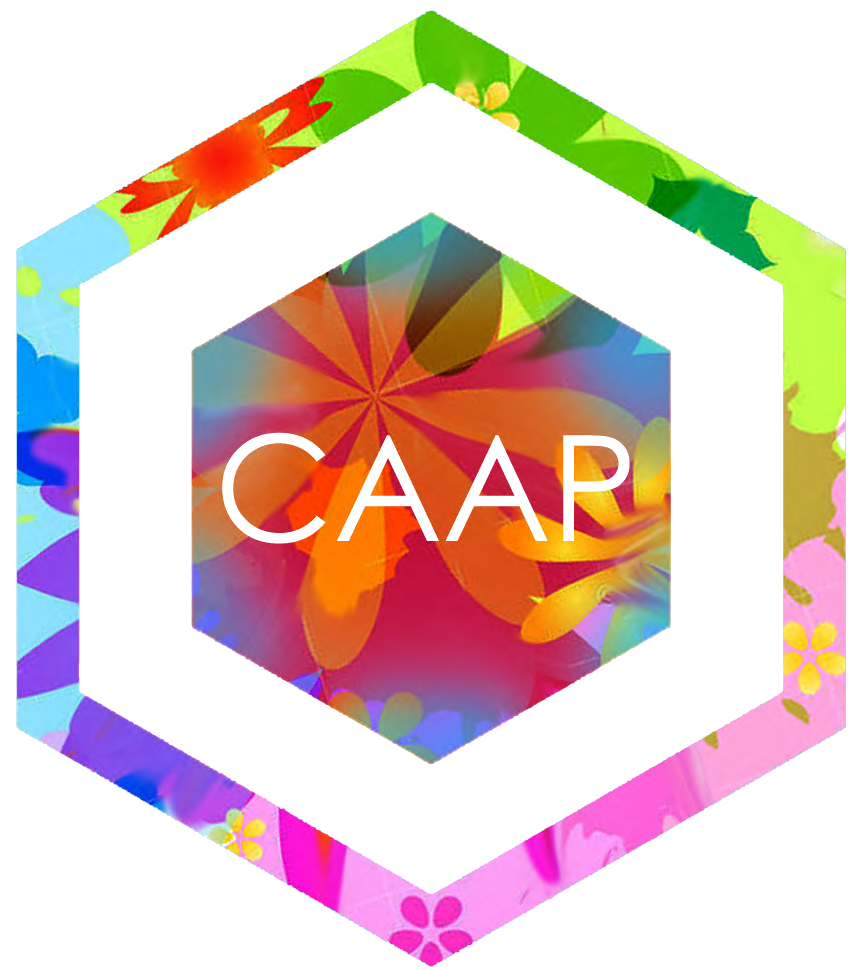 Building A Movement Too Powerful To Ignore
Our Goal: Catalyze bold whole-school climate action in the K-12 sector and beyond. We must all achieve net-zero by 2050. Every sector needs leaders who need to get there decades sooner to chart the path. We want to find leaders in elementary and secondary schools and help them create and implement hope-filled, audacious plans. We will share the learning and inspire other schools to join us.
We are now accepting enquiries for our next cohort beginning in the Fall 2023.
Submit this form if you are interested in learning more, or book a 30 minute info session here.
Review our introductory slide deck.

CAAP Spring Fair
We will be celebrating the work of our first 2 cohorts of schools at our Spring Fair on Wednesday, April 26th & Thursday, April 27th, noon – 2 Eastern Time, on zoom.
Schools will be sharing highlights of their climate action initiatives, lessons learned, and plans for the future.
If you would like to be a guest at one or both of these sessions, please complete this form.
 Leading Beyond Green: Building The Future for
K-12 Green Schools Through Regenerative Practices
Join us for a summer retreat at The Ecology School in Maine!  This will be a unique experience June 20th – 23rd on their beautiful campus at Riverbend Farm, which includes a new dining hall and new dormitory built to the aspirational standard of the Living Building Challenge.
Using the experience from the first 18 months of the Climate Action Accelerator Program, we will explore whole-school, high impact climate action. Special Guest Bill Reed of the Regenesis Group will run our first workshop on systems thinking and how we can apply the concept of regeneration in our schools. We will also learn about The Ecology School and their journey to a regenerative Campus Master Plan. There will be time in the schedule for participants and school teams to reflect and work together on their own plans. Throughout, we will be building a community of practice for K-12 leaders ready to take climate action to the next level.
The Ecology School is a perfect setting for an immersive and inspiring learning experience. There will be time to enjoy hiking and paddling around the beautiful Saco River and their 100+ acres. River Bend Farm has a regenerative farming practice which will be in full swing. They offer a delicious farm-to-table experience for their guests.
Registration will open soon here – put yourself on our list to be notified.
Listen to a recent conversation between Michèle Andrews, Exec Director at DoorNumberOne.org and Drew Dumsch, co-Founder and CEO at The Ecology School.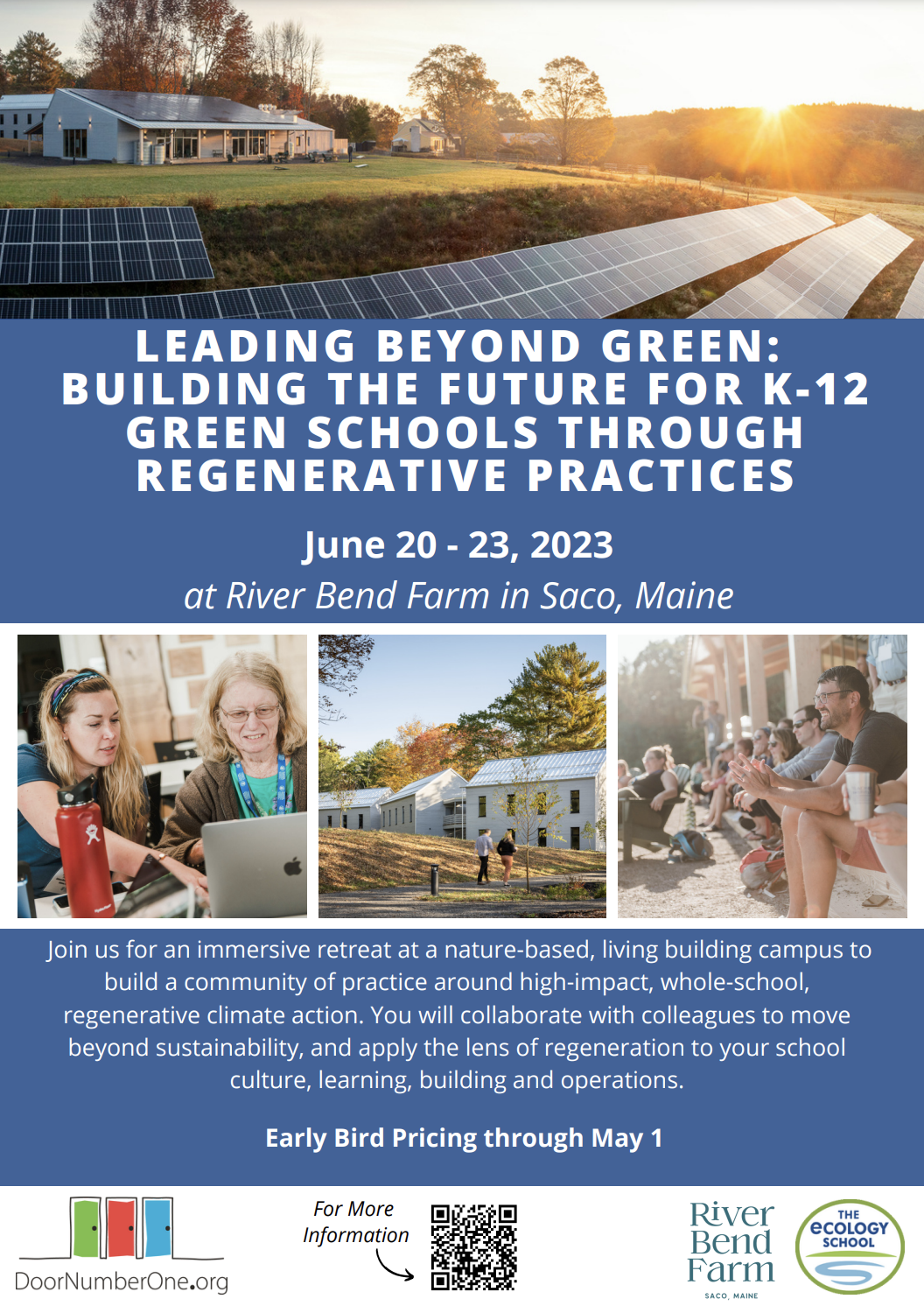 What is the Climate Action Accelerator Program?
A Bold 3-Year Commitment
Schools are developing and implementing a High-Impact, Whole-School Climate Action Plan, and sharing their learning.
Dynamic & Collaborative Workshops
School Teams are participating together, virtually, across the country to learn and plan together. 20 hours each year.
Cross-Disciplinary Team Participation
Schools have a minimum team: 1 senior administrator, 1 faculty member, 1 facilities rep, and 2 student leaders.
Many schools in our pilot have gone well beyond this minimum!
Experienced Facilitators & Industry Experts
The CAAP facilitators have decades of experience working in all aspects of schools, along with an array of experts
contributing to topics ranging from GHG inventories to climate change education to risk and governance considerations.
School Mentoring with CAAP Facilitators
Schools can schedule 1:1 time with any of our CAAP facilitators as they work on developing and implementing their plans,
to get advice and support specific to each school's circumstances. 10 hours per year.
A custom framework for High-Impact, Whole-School Climate Action has been developed as a guide for schools. You will also find an Inventory of High-Impact Climate Actions for Schools and other resources to help schools build their plans and take action.
Dedicated Slack Channel for Collaboration & Discussion
A forum for all school participants and CAAP facilitators to pose questions, exchange ideas, share resources.