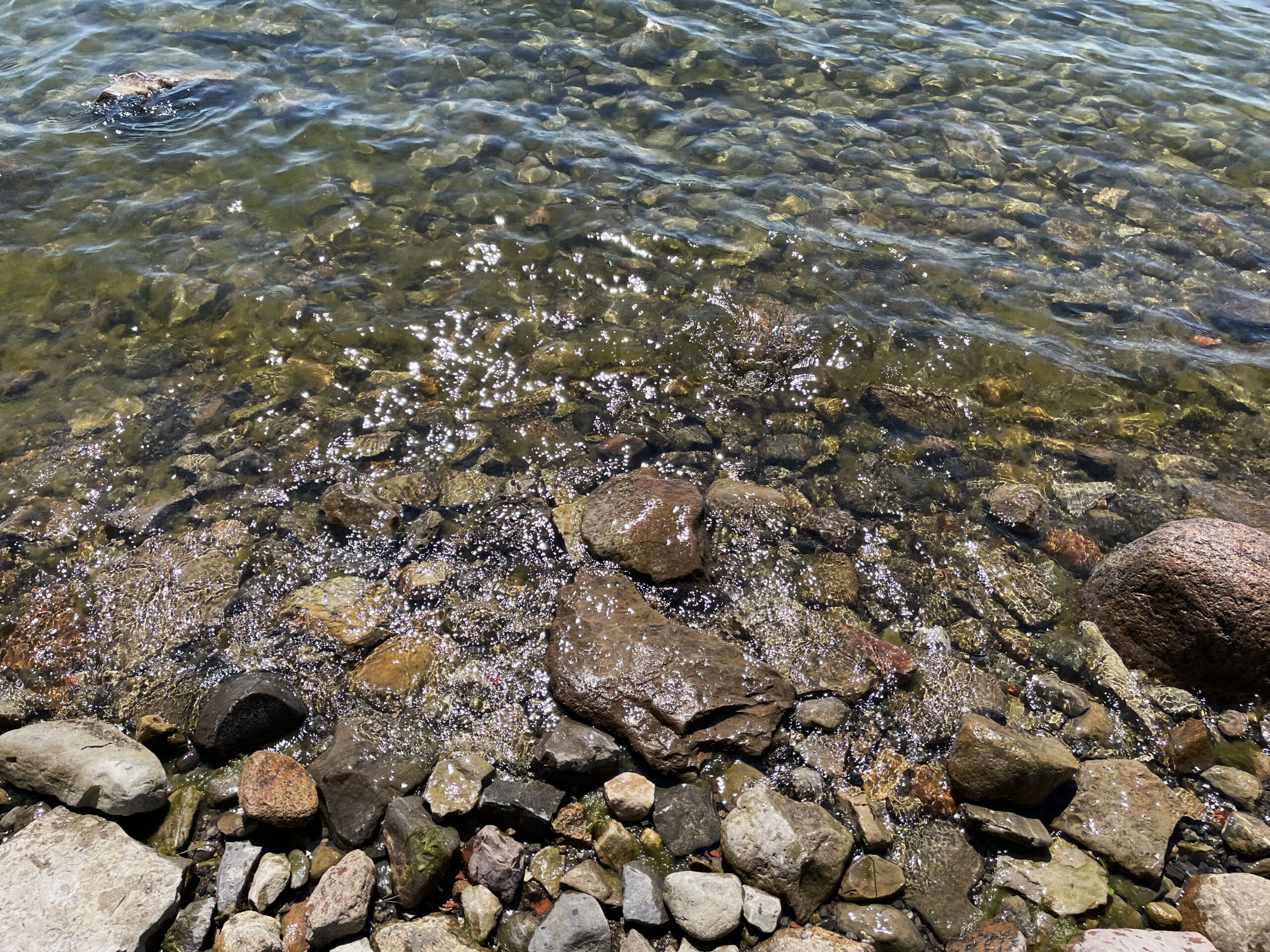 With respect and awe, we acknowledge the vast, beautiful St. Lawrence River that is the home and source of life for so many living beings. She connects us to the world, transforms herself into rain and snow, and brings life. 
We also acknowledge the Indigenous Keepers of this River and the Land we call home, the source of life for us. For many thousands of years these Keepers lived in balance with the Earth's ecosystems, developed deep insight and wisdom about the relationships in the natural world, so that Mother Earth was grateful to have human beings living here.
Much of this wisdom has been lost in the tragic meeting of our ancestors. 
Here in 2021 we are slowly coming to understand the depth of horrific treatment of the Indigenous people of Turtle Island, the intergenerational trauma they have suffered. As settlers, we have so much to unlearn, and so much listening and new learning to do. 
We are grateful to be living and working on the traditional territory of the Anishnabek, Huron-Wendat, Haudenosaunee (Iroquois), Oneida and Haudenosaunee (St Lawrence Iroquois) peoples.
It is our hope that we will build new relationships of reciprocity with our Indigenous neighbours and the land, to bring about the healing so needed for all.
If you or someone you know needs support, here are some options:
www.counsellingconnect.org – you can book an Indigenous specific counselling session.
Indian Residential School Survivors Society 1-800-721-0066
IRS National Crisis Line 1-866-925-4419
If you want to learn more:
Read the Truth and Reconciliation Commission Report, including the 94 Calls to Action here.
Take the free course, "Indigenous Canada" offered online at the University of Alberta. Click here to find out more.